How to go from the bedroom to the boardroom.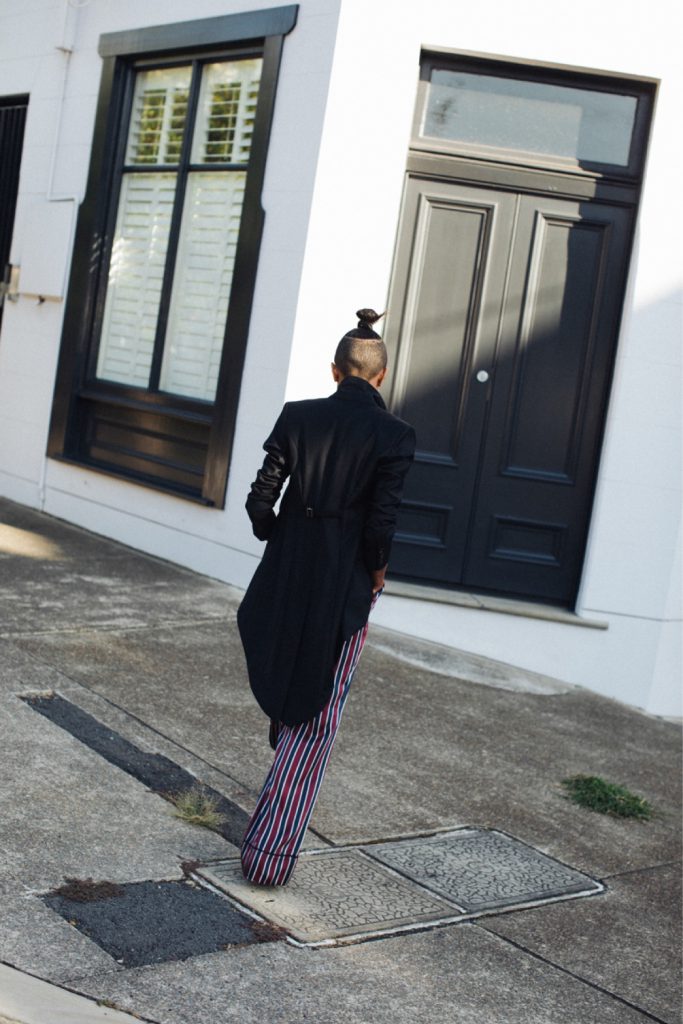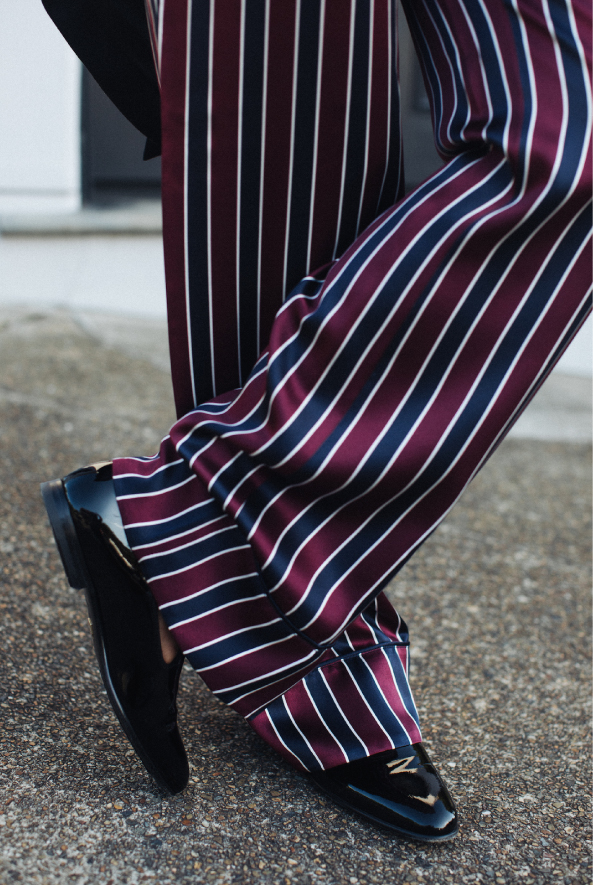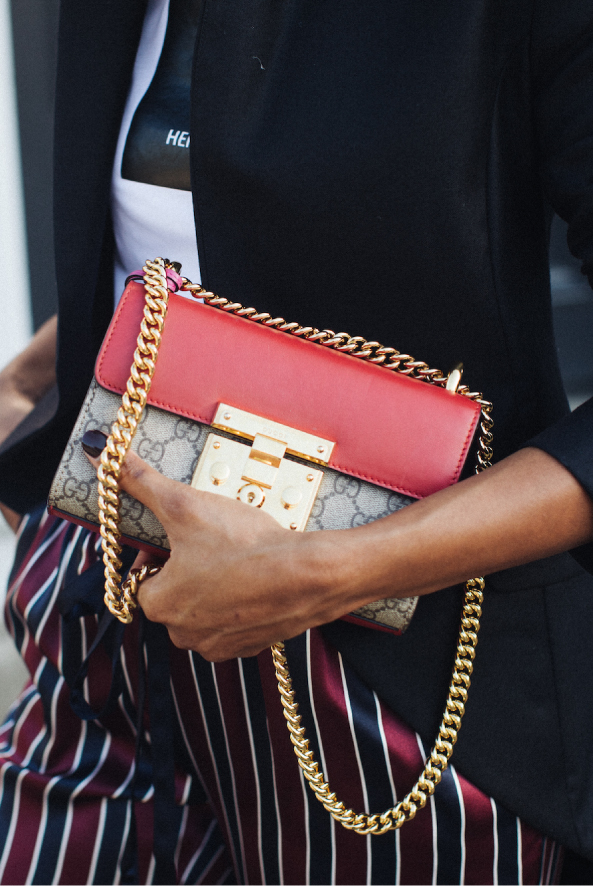 You've probably heard the expression 'take it from the boardroom to the bar.' But can you take clothing from the bedroom to the boardroom?
I say YES! Yes, yes, yes! Why the heck not?
Anyone who knows me, knows comfort is my number one priority. Unless you're planning a wedding or an important social event — that's
a different story. But I love any fabric that makes you feel relaxed and cosy. Maybe this explains my obsession with bed linen!
With that in mind, meet my favourite pair of pants. Or should I say pyjama pants!? Okay, so I might be a little bit biased as I designed
these myself many moons ago while still holding the reigns at Willa & Mae. Made from 100% silk satin, these pants literally make you feel
like you're on cloud 9.
So, how do you go about rocking this look? Try pairing a pyjama pant with a blazer and your favourite t-shirt for a stylish workday outfit
or casual Fridays — or even that all-important board meeting where you're dying to impress!
I suggest you opt for a more expensive price tag so you're not only paying for manufacturing but also fabric quality. Consider it an
investment! Great quality silk satin will not only drape beautifully but is also non-static.
Worried about the cold weather? Fear not. I would recommend wearing a pair of merino non-static, non-itchy thermals under your silk
satin pyjama pant to keep you warm.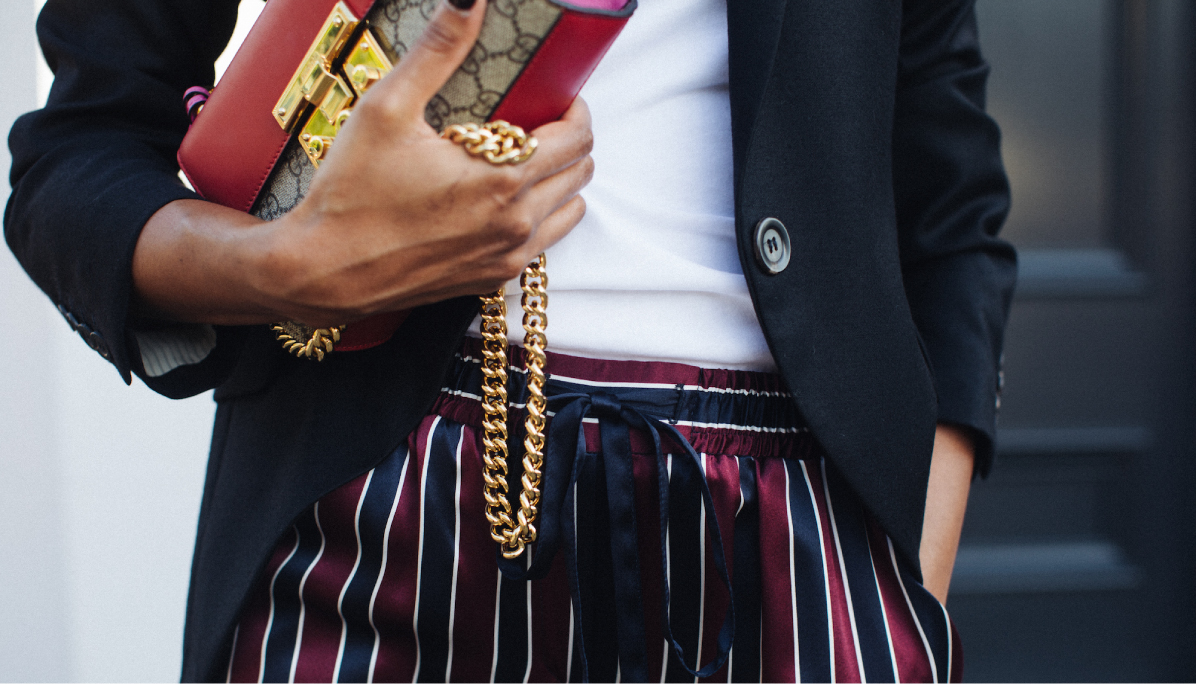 Shot by Kristina Yenko