5 ways to wear black and white without looking boring.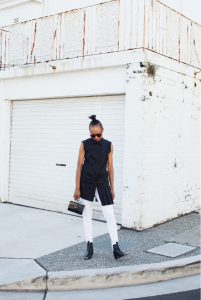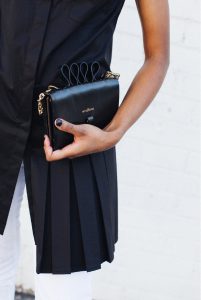 Cheese and wine, sneakers and jeans, interior design shows and endless cups of green tea (okay, so maybe that one's just me). There are just a few things in life that go together undeniably well. Black and white is one of those combos. Rocking these two monochromatic shades together gives you a chic and minimalistic look that never goes out of style. But how do you wear black and white together without looking, well, boring?
Read on for my top 5 tips for wearing black and white together like a pro.
Add a pop of colour
Your best accessory to take this look from blah to bangin' is a pop of colour. This could be a red lip, statement jewellery like bright earrings or a necklace or — my personal favourite — a pair of House Of Holland sunglasses!
Play with proportions
In the pics above, you'll see I'm wearing an oversized shirt — but as it's tailored with clean lines, it doesn't swamp me. I've also paired it with the silhouette of skinny jeans to help elongate my frame, as sometimes oversized garments can sometimes make you look short or stumpy.
Add texture
Never underestimate the power of combining different materials! Take something like a polished DKNY shirt with pleats and pair it with distressed jeans or fray hem-jeans to create visual interest and achieve a sophisticated look.
Keep it simple
You don't have to reinvent the wheel here. After all, less is often more! Take your statement piece like the hem pleated shirt and pair it back with classic white jeans for an understated-yet-elegant look.
Be daring
That said, don't be afraid to step out of the norm and create silhouettes that push the boundaries. Clash textures that otherwise wouldn't necessarily sit beside each other, experiment with statement pieces and remember to have fun with it!  After all, it's only clothes! If you don't like it, you can always try another combo another day. You can re-invent yourself each day — and if you ask me, that's what fashion is all about.
Shot by Kristina Yenko